Books for Network and Multi-Level Marketers
Having a home-based business is a wonderful adventure: you're on your own, you answer only to yourself, you're living the dream. To succeed means to work hard — as well as smart. To do that, you need the know-how and the inspiration.
Fortunate for you, we have the books you need so that you will be practically guaranteed to succeed! Here are our recommendations for the books that will help make your network marketing business a rousing success.
Of course, please contact us to order any of these books in bulk or if you would like to customize them for your downline in any way!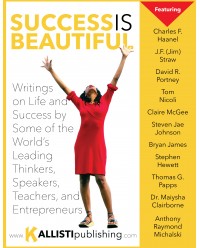 Do we want money and the trappings of wealth? Of course. Do we want to be healthy and well? Absolutely.
Do we want a loving family? Without a doubt. Do we want to be happy? Affirmative. What ... Read more...
PS – Make money with these — and all of our — books: Join the Kallisti Publishing Affiliate Program!